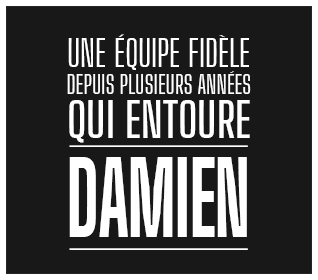 At CHEZ LEON, the oyster seller in Lyon, always present at the heart of the Lyon Paul Bocuse markets, presents to you his team of professionals, committed throughout the seasons to bring you the benefit of his expertise and experience and allow you to discover the unique flavor and quality of his products.
We introduce Damien, the soul of CHEZ LEON, a Lyon restaurant professional for 15 years, friendly and professional but above all proud of his team, consisting of José, the master oyster seller, trainer of the entire team who imparts his knowledge to everyone, David a great professional, strong in his perfect experience but also the host of the counter, always mobilized to highlight the product.
Emilien knows how to share his passion for oysters and his expertise, he is the holder of the hot dish recipes that perfectly showcase our products.
David, your master of ceremony, knows how to arrange everything to bring you comfort and well-being and make your experience at CHEZ LEON unforgettable.
Stéphane, our "hot dishes" specialist, is essential to highlight our products while respecting them, he is also an essential element to the good atmosphere reigning at CHEZ LEON.
Virginie, always smiling and considerate, takes care of your comfort, she is also the administrative pillar of CHEZ LEON.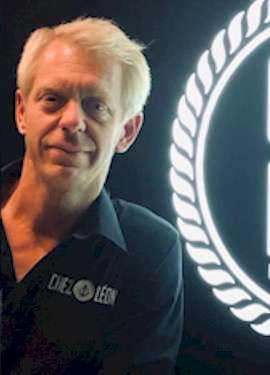 Damien
The Soul of CHEZ LEON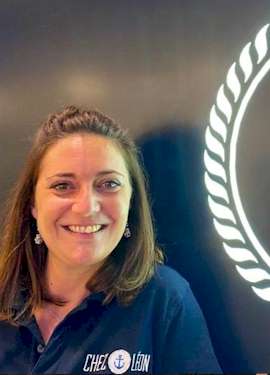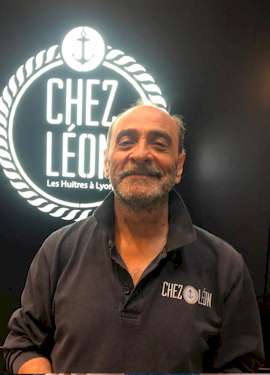 José
Our Master Shellfish Handler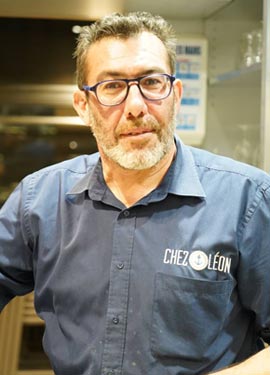 David
Our Super Shellfish Handler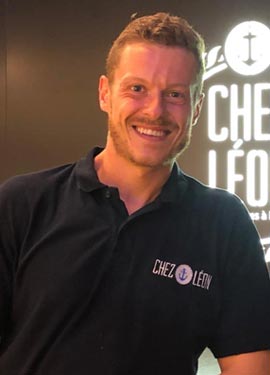 Emillien
Shellfish Handler & Reception Master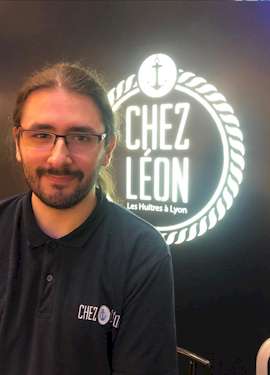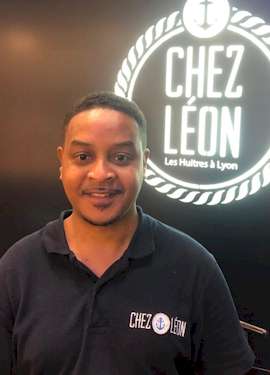 Stéphane
Our Shellfish Handler