Seafood Restaurant Open from September to May
The Small Lounge
For your business meals, the small lounge is the ideal space. It guarantees you privacy and discretion right in the heart of the Halles. It will delight you with its conviviality and sobriety. This intimate space is also perfect for your romantic evenings, family gatherings, or time with friends.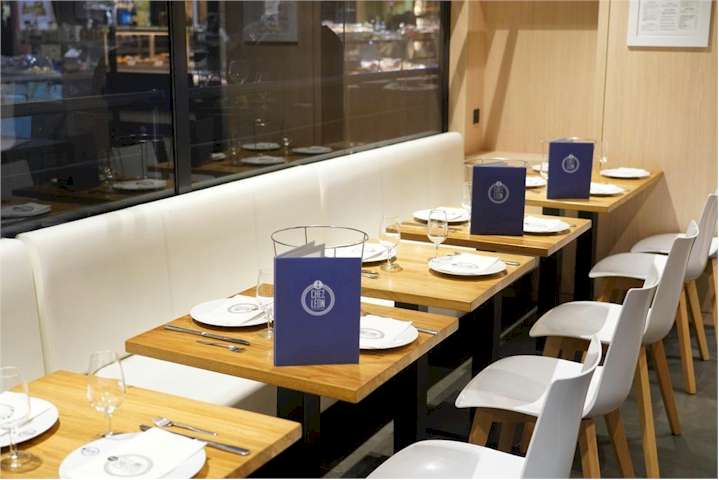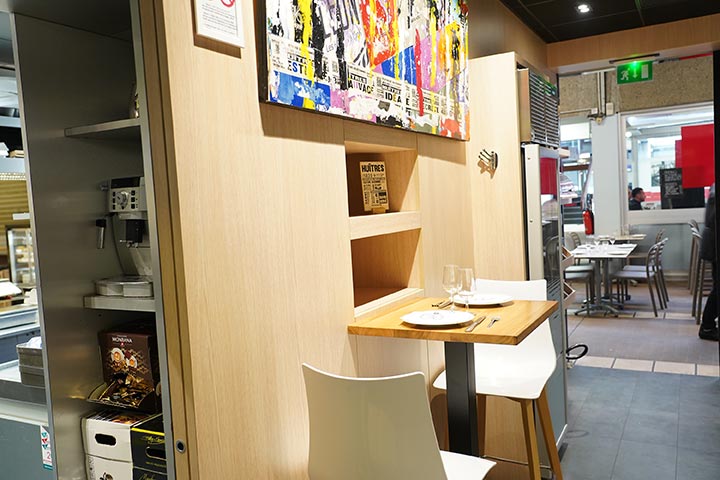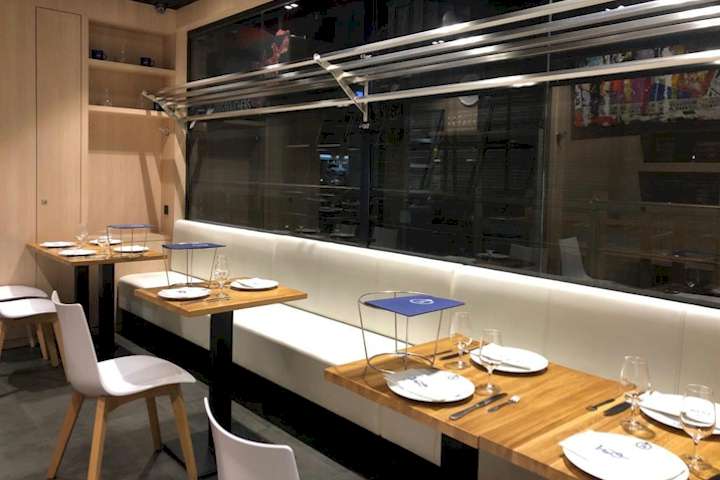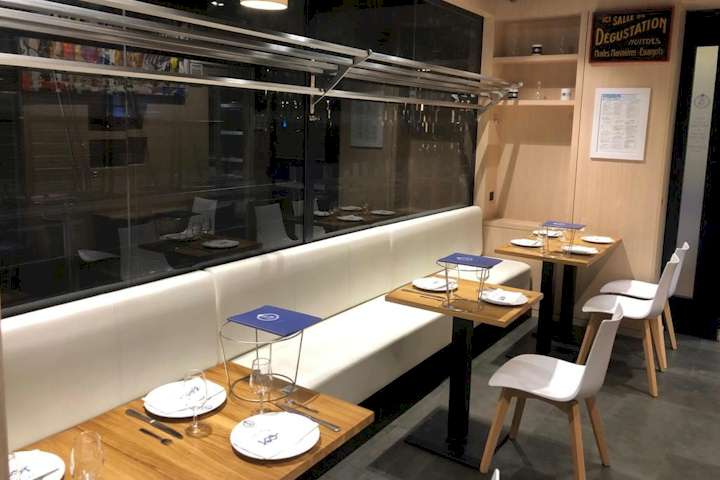 The Terrace
At the heart of the Paul Bocuse Halles atmosphere, in the aisles, the terrace allows you to live the CHEZ LEON experience by tasting quality products in good spirits, all close to your favorite merchants. The terrace is ideal for tasting our dishes while benefiting from our restaurant service, with top-notch service.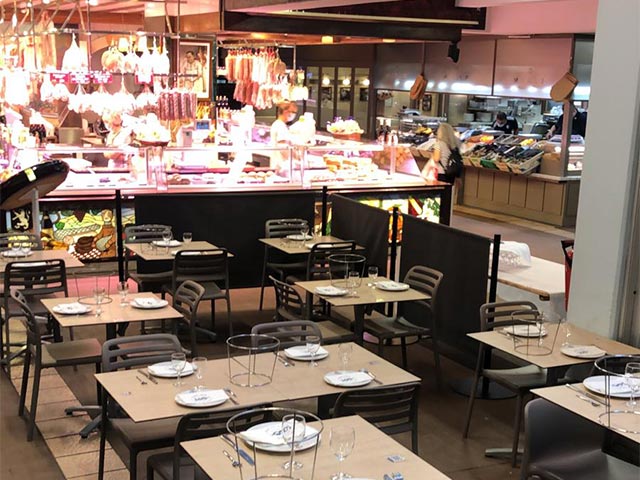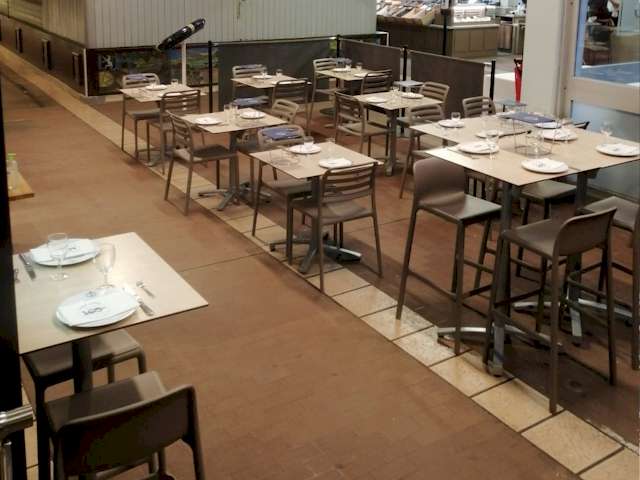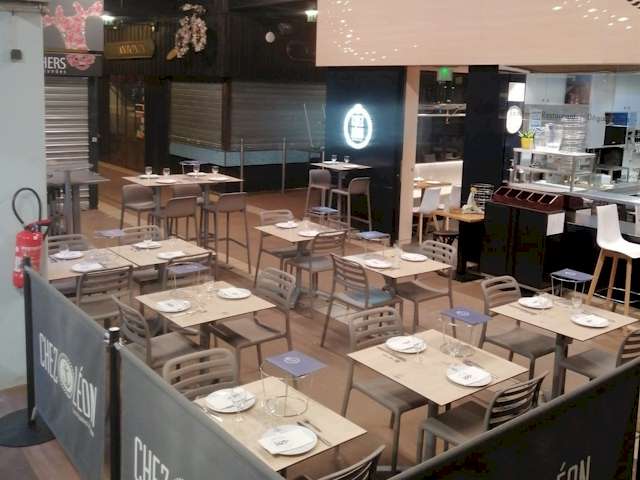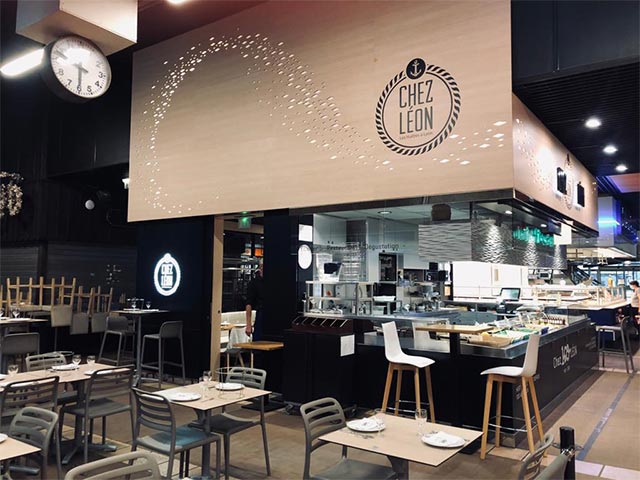 The Counter
Unmissable and served in front of our team, enjoy standing up, our selection of oysters or seafood accompanied by our selection of wine and benefit from the good mood of our shellfish sellers. The laid-back atmosphere invites you to socialize, exchange, share; the values of the Paul Bocuse Halles.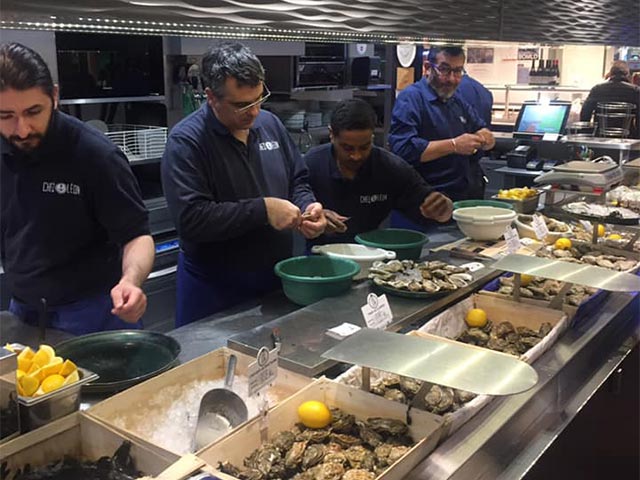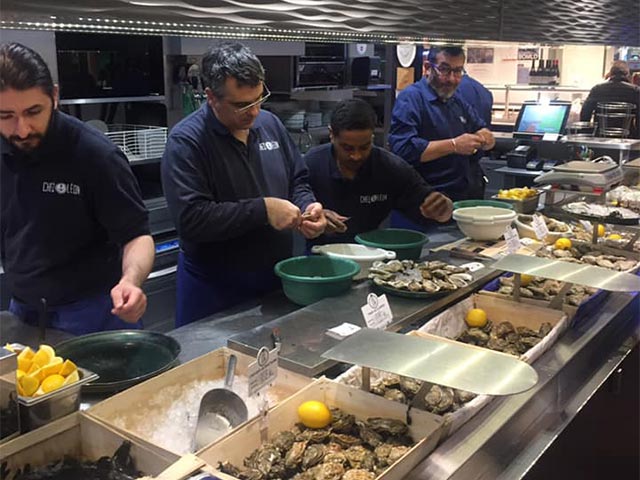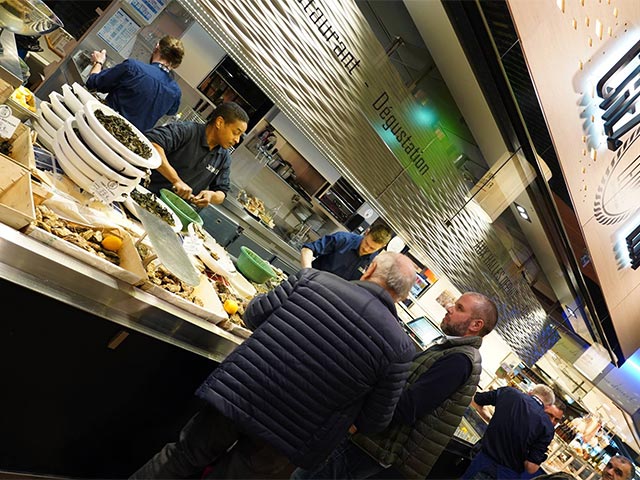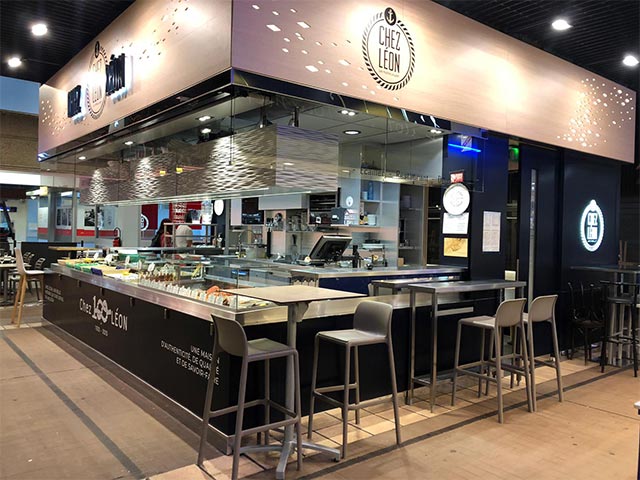 All these spaces can be privatized.